Mum's gone off to Cyprus until the end of the week so it's just me and my sister at home for the whooooole day while dad's at work.
I seriously thought I was going to die of boredom, I looked forward to going to work, that is how bored I was!
Pay day is next week hopefully. I want MUNEYZZZZ.
In my boredom I decided to look into the weird fandom that is "Furries".
Just ew. I wouldn't mind but people take this costume wearing
very seriously!

There's nothing cute about a fox with big tits wearing a PVC dress.
On the other hand.,.
The lovely Gyaru model, newly wed and new mother, Tsubasa Masuwaka
is
cute!
Especially with her lovely new burgandy hair ♥
and her lovely hubby Naoki (love that name) Umeda a.k.a Umeshan!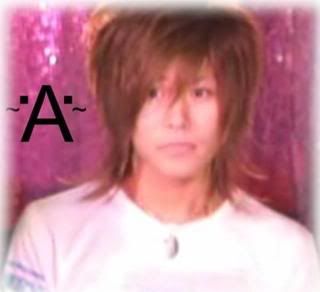 cuuuuute!!
What is up with people dissing celebs' hair convertions from blonde to red recently? The girls on Ricoche.net kept spazzing saying "NUUUH Tsubasa isn't "gyaru" anymore because her hair isn't blonde. You know what? So fucking what! No one's complaining at Kaoru Watanabe for not looking like a typical gyaru? Kaoru used to look like a gyaru but SHE GREW UP AND CHANGED. Just like the fashion that gyarus live by, PEOPLE CHANGE and isn't it GREAT! You can't stop liking her just because her style has changed, thats the most shallow, heart-breaking thing! Tsubasa is pretty much the idol of all western Gyaru and even if they're complaining that her hair doesn't look gyaru now, you can guarantee that the the japanese Gyaru will be following the red hair thang in the future and so will all the Ameri+Eurogyaru.
BTW, this is Kaoru Watanabe. She went from having blonde hair, super tanned skin and rocking a hip-hop style to a pale 80s inspired raver. I am SO GLAD that the Japanese gyarus embraced her new look and this new look made her the most popular girl in Egg magazine (a popular specialised gyaru magazine in which the models featured are regulars).
I hope the western girls will eventually accept and love Tsubasa's new look as much as they did Kaoru's.