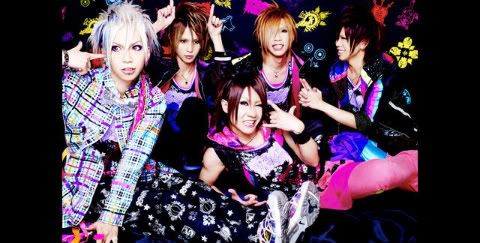 Holy crap. SuG just gets weirder and weider.
Look really close at Takeru's face and you can see that he's sporting fake orange freckles.
I sense they'll be bringing out a new music video soon...


Well it was my first official day of being FREEEE
FREEEEEE
from german and it was great! I bumped into my friend Gemma who also dropped german at the same time as me and we both rejoiced at our new freedom, massive reduction of homework and the hope of a bright future. I am seriously liberated, I really think my life will improve now and now I'll have time for new hobbies because now I have no German homework, my work load is practically non-existant. WHOOPDEEDOO.
What a great week, it's also PAY WEEK WOOO so me and Becky are going to save our money for next Saturday and go galivanting in London and blow it all.


Angelic Pretty is bringing out another adorable print dress called Cherry Berry Bunny seeing as it includes all those things. Just look at it! Anjeriiku Puritii suki desu ♥ No, it is not wrong that I want that hair.
At the moment, I'm listening to Japanese language podcasts and they make learning it piss easy! I've picked up practically everything it's taught me except its only a 7 day free trial -_- so I'll have to try and download all the podcast before my sub runs out.
www.japanesepod101.com
I recommend it!
My obsession for Tsubasa has come back now that I am actually able to read her blog now x_x. Tsubasa had her blog set to 'friends-only' menaing that I had to send a friend request and for ages it wasn't accepted and I checked today and I found I can view her blog now. I probablt could hae been able to months ago but update emails are all in Japanese so I have no idea when she accepted my friend request XD.
I love her style so much!!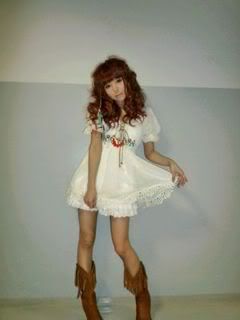 <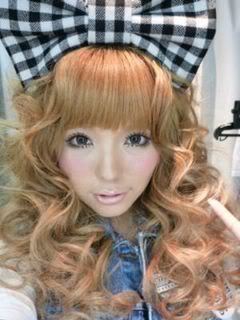 CUTE CUTE CUTE!!
Right I'm going to bed...